---
AUDIO:
---
Thom Reed, Judge Kevin Titus and Beth Weigand of the Roswell UFO Museum join us to discuss the moving of UFO park by the town of Sheffield, MA.
The Monument Was Funded By The Community. As It Was A Community Witnessed Incident. That Encounter  Involved The Reed Family Who Owned And Operated The Village On The Green Diner. The encounter stands as the 1st and only UFO incident to be inducted into State as a historically true.The location of that September 1969 event at the Sheffield Bridge was closed off by the Town in 1994. However In 2015 the property owner offered the land to preserve the renowned UFO incident and/or location. The area is now a UFO Park.
---
VIDEO:
---
About Thom Reed: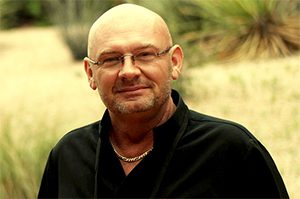 The Reed UFO Incident made headlines in 2015 when it became the Nation's first UFO encounter to be officially inducted into the archives of the United States, as "Historically Significant and True". With its admission and State Citations by Massachusetts Governor, Charles D. Barker, Lieutenant Governor Karyn E. Polito, and the Massachusetts Historical Society.  Following this first of a kind entry into State's antiquity, a 5000 pound commemorative Monument was unveiled. The induction and the unveiling of the UFO Monument graced the front page of the Boston Globe and covered live by ABC News NY. Judge Kevin W. Titus of the 30th district court later signed and sealed the records by Governor Charles D. Baker and the Historical Society, declaring them uncontested lawful documents.  With the generous sponsorship of the International UFO Museum in Roswell, the grounds nearing the monument were expanded in 2017, to include benches and solar lights. The "UFO Monument", brandishing its State seal and a Governors Citation, is a powerful symbol of progress and modern day history. Please note that the "UFO Monument Park" is located at the exact location of the 1969 Labor Day incident.
Thom, now retired, was the founder of the International Model & Artist Group, Miami Models South Beach. His late father Dr. Howard Reed was an Attorney, College professor and in Public Office. His grandmother was the governess for William Roosevelt the grandson of President Roosevelt in Cherry Hills Colorado, with residence on the property.
---
Experiences have Followed Tom Reed
Thom Reed's First Experiences with E.T.
I Don't Use the Word Abduction
A Historic UFO Monument in Danger
PROFILE